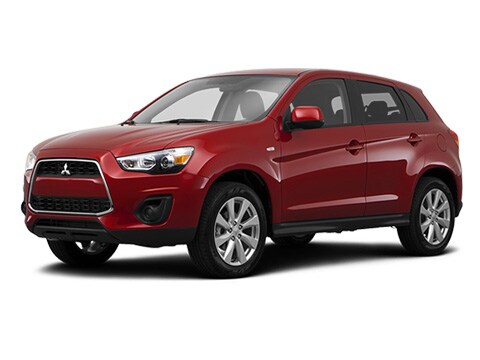 SUVs offer great advantages. Whether you desire added cargo space, greater versatility, or greater handling in changing weather conditions, SUVs deliver. And when it comes to SUVs, two excellent choices are the 2015 Mitsubishi Outlander and the 2015 Mitsubishi Outlander Sport. Both were designed to have features many people want from an SUV, but each model also has distinctive features that will meet the needs of different types of buyers. We hope you will stop by Richfield Bloomington Mitsubishi in Richfield, MN today to take a look at both models so you can decide which one is the perfect SUV for you.
Capacity, Power, and Driving Experience
The differences between the two models can be narrowed to just a few main features. The Outlander has a slightly bigger 4-cylinder engine - a 2.4L, versus the Sport's 2.0L - and both engines provide similar fuel economies, even though the Outlander has a larger capacity - seating for 7, versus the Sport's seating for 5. That is because the Outlander comes standard with the CVT (Continuously Variable Transmission), which constantly monitors your speed and power needs and adjusts to maximize fuel economy.
Small and Sporty
The Outlander Sport is smaller and sportier. Along with a shorter wheelbase, it has a Macpherson strut and stabilizer bar that gives you a sports car type feel as it hugs the corners.  Both SUVs come standard with many features drivers love and expect from a new car. The Outlander has dual-zone climate control and a remote powered-lift gate, while the Sport has more hi-tech details such as Bluetooth connection, a touchscreen display and available SiriusXM radio, a rearview camera, and a 140-watt stereo system.
Richfield Bloomington Mitsubishi is your destination for Mitsubishi reliability, affordability, and excellent customer service.
See the differences between 2015 Mitsubishi Outlander ES, SE, SEL and GT.