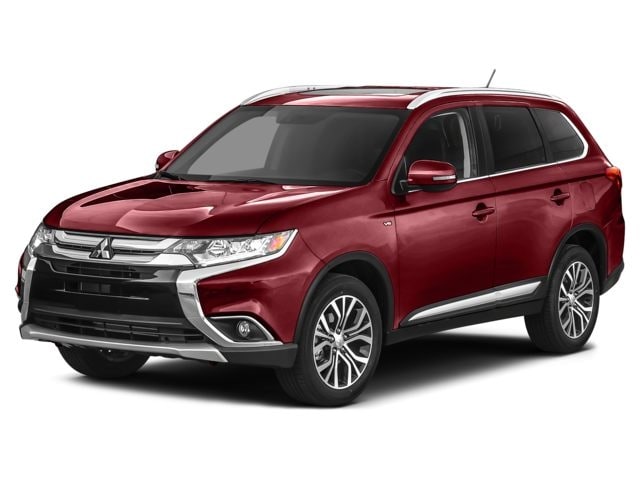 The 2016 Mitsubishi Outlander available at Richfield Bloomington Mitsubishi in Bloomington, MN is a small-sized SUV with big features and savings. Compare it to the 2016 Mazda CX-5 and you will see the Mitsubishi has so much more to offer.
Outlander vs. CX-5
When it comes to seating space, the Mitsubishi Outlander seats 7 compared to the CX-5's capacity for 5, which means right out of the gate, the Outlander is going to have more room - an additional third row of room. The Outlander SE S-AWC gets an estimated range per tank of 410.8 miles compared to 397.8 miles of the CX-5 Touring AWD. The Outlander also has heated front seats - a feature that is unavailable on the Mazda. An optional Panoramic Roof is available on the Outlander and not available on the CX-5. The Outlander comes standard with 7 airbags, versus the CX-5's 6 airbags. The Outlander also features one of the best warranties available with a 10-year/100,000-mile powertrain limited warranty compared to the CX-5's 5-year/60,000-mile warranty - all this for almost $2,000 less starting (without optional features) than the CX-5.
Down to the Details
The Outlander offers much more range because the tank is almost 2 gallons larger than the CX-5. The Outlander offers a slightly smaller turning radius. Even though the CX-5 has a 2.0L 4-cylinder engine, compared to the Outlander's 2.4L engine, the two get comparable fuel economy with the CX-5 getting an EPA-estimated 26 MPG city and the Outlander at an EPA-estimated 25 MPG. Because the engine is larger in the Outlander, you also receive higher horsepower and torque. In regards to safety, the Outlander gets four of five stars in crash test ratings, with the CX-5 falling short (3 out of 5 stars) in the Frontal Crash Rating Passenger. All in all the Outlander is a dependable, affordable, and safe SUV that offers plenty of room and fun. Come try out the new 2016 Mitsubishi Outlander at Richfield Bloomington Mitsubishi to take it for a test drive and make the comparison today.
Compare Mitsubishi to Ford.